23. November 2020
What You Need to Know about Betting on Athletics
When I get a bit of spare time, which is not that often thanks to my kids, there is one thing that I enjoy doing and that is betting on athletic events. I have been doing this for quite some time now and I have got pretty good at it, to say the least. I would like to try and share some of this knowledge with you, so below I shall talk about the major athletics meetings, the types of bets that are most popular, and what you should look for in a sportsbook before you go ahead and open an account with them.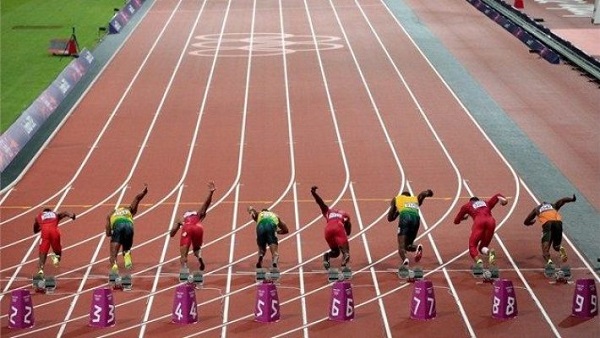 Major Athletics Meets
The big meeting for track and field events is obviously the Olympics, which is the event that elite athletes train themselves the hardest for so that when the next Games roll around, they are at their highest level. Aside from the Olympics, which is watched by billions around the world, there is the IAAF Championships which occur every two years - the next one was due to be held in 2021, but since the Olympics was pushed back a year due to the pandemic situation, the next event will be held in 2022 in Oregon, United States.
There is also the IAAF Diamond League, which is composed of 14 meets that take place in different countries around the world. The first event is held in May, while the final one takes place in September. Athletes compete for points and come the end of the league the athlete that has the most points in each discipline will win and receive a hefty cash prize.
Popular Types of Athletics Bets
Now that the most popular athletics meetings have been discussed, I am now going to talk to you about the common bets that people enjoy placing on athletics.
Outright Winner
If you believe that you have a good idea as to which athlete will win an event, then this is the kind of bet that you should be placing. With this type of bet you are simply betting on the athlete that you feel will come out on top. Like with all sports betting, the more favored one of the athletes is, the lower their odds will be.
Each-Way Bet
An each-way bet is actually two bets masquerading as a solitary bet, and with this type of wager, you are required to select an athlete to win the race, and if they do then you will get a payout according to the odds that were offered. However, the second part of the bet is won if your athlete finishes in first, second or third place. Therefore, when you make an each-way bet you have to double the stake that you intend to make as you are making two bets that can win.
Place Bet
With a place bet, what you are doing is predicting that the athlete that you choose will finish in first, second, or third. If they do, then you will be paid out according to the odds that were offered. However, since you have three chances of being a winner, the odds that you will find will be considerably lower than if you were going to place a bet on an outright winner.
Things to Look for in a Sportsbook
Now, the final thing that I would like to look at are some of the key things that you should pay attention to when you are deciding on a sportsbook sign up with. By keeping the following information in mind, you will be increasing your chances of having a quality betting experience.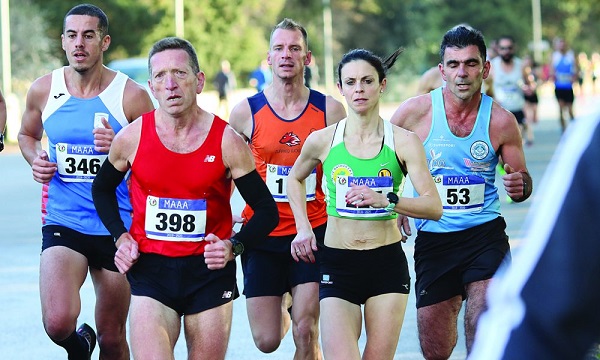 A Variety of Currency Options
It is important that the sportsbook that you decide to open an account with accepts the same currency of the country that you live in. This is because if you sign up with a bookie that does not accept your currency, you will end up having to pay conversion fees whenever you deposit money with them, and these fees will quickly add up. Furthermore, you will also be required to pay fees when you withdraw any winnings that you make from your account. It is just not worth it, so if you come across a betting site that you like, but it does not accept your currency, just forget about it and find another one - it is not like there is a limited choice out there.
In-Play Betting
In-play betting, which gives you the chance to place bets while an event is on, is something that has become very popular, so you should find out as much as you can about a betting site's in-play arena before you sign up with them. The odds for the athletes will obviously change regularly depending on how well they have been doing, but this is a great way to make a profit from athletes that are in form.
Early Betting Markets
There are bookies out there that will offer their players something known as early betting markets. Long before an event is due to take place, some bookies will offer their players a variety of odds on the different markets that are available for the event in question. These odds will often be much better than the odds that you will find a day or two before the event is due to start. Therefore, when you have registered with a betting site like this, you should get into the habit of placing early bets so that you can take advantage of better odds.
The Place to Go for Great Gambling News
There will not always be athletics events for you to bet on, and this scenario occurs you still might want your gambling fix. Whenever this happens to be the case, I highly suggest that you head on over to https://www.thegambler.info/ as here you can find a load of great stuff about poker and other casino games, sports betting, and eSports.
Pages

T